World Premiere
THE HANG
The directors of PROTOTYPE Festival have made the difficult decision to postpone this year's tenth anniversary season to January of 2023.
The Hang is a ritual celebration of queerness, questions, and the eternity of a moment.  Rooted in the jazz tradition and operatic form, it imagines the final hours of the life of Socrates, as he asks his friends to use every moment left to think on virtue. What transpires is a centuries-long communal consideration, full of jazz, dance, debates, and queer romps.
Commissioned, developed and produced by HERE
The Hang is the recipient of a generous award from The Roy Cockrum Foundation. Additional support for this project has been provided by the MAP Fund; the New England Foundation for the Arts; and the Mertz Gilmore Foundation.
HERE, in partnership with Resident Playwright Taylor Mac, is a participant in the Andrew W. Mellon Foundation's National Playwright Residency Program administered in partnership with HowlRound.
Ticket buyers will receive communication from the festival and its various box offices about ticketing options this week.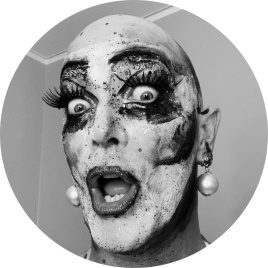 Taylor Mac
Taylor Mac (Book and Lyrics) (who uses "judy"—lowercase sic—as a gender pronoun) is the author of Joy and Pandemic; Gary:  A Sequel to Titus Andronicus; A 24-Decade History of Popular Music; Prosperous Fools; The Fre; Hir; The Walk Across America for Mother Earth; The Lily's Revenge (Here Arts Center premiere); The Young Ladies Of (Here Arts Center premiere); Red Tide Blooming; The Be(A)st of Taylor Mac; and the revues Comparison is Violence; Holiday Sauce; and The Last Two People on Earth: an Apocalyptic Vaudeville (created with Mandy Patinkin, Susan Stroman and Paul Ford).  Mac is the first American to receive the International Ibsen Award, is a MacArthur Fellow, a Pulitzer Prize Finalist, a Tony nominee for Best Play, and the recipient of the the Kennedy Prize (with Matt Ray), the Doris Duke Performing Artist Award, a Guggenheim, the Herb Alpert Award, a Drama League Award, the Helen Merrill Playwriting Award, the Booth, two Helpmann Awards, a NY Drama Critics Circle Award, two Obie's, two Bessies, and an Ethyl Eichelberger.  An alumnus of New Dramatists, judy is currently the resident playwright at the Here Arts Center.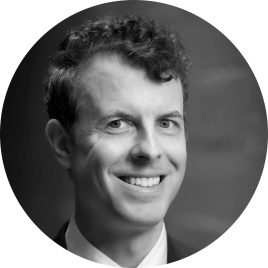 Matt Ray
Matt Ray (Composer and Music Director; Keys) is a Brooklyn-based pianist, composer, arranger, singer, songwriter, and music director. His arrangements have been called "wizardly" (Time Out NY) and "ingenious" (NY Times), and his piano playing referred to as "classic, well-oiled swing" (NY Times) and "to cry for" (Ebony). For his work on Taylor Mac's show A 24-Decade History of Popular Music he and Mac shared the 2017 Kennedy Prize for Drama Inspired By American History. Notable live performances include Carnegie Hall with Kat Edmonson, the Hollywood Bowl with reggae legend Burning Spear, the Théâtre de Chaillot with Justin Vivian Bond, and touring the Caribbean and Central America as a US Department of State Jazz Ambassador. His show Matt Ray Plays Hoagy Carmichael featuring Kat Edmonson premiered at Lincoln Center's American Songbook series in 2018. Other work includes music directing Queen Esther's The Billie Holiday Project at the Apollo Theater's Music Café (2012), music directing Taylor Mac's Obie award winning play The Lily's Revenge at the HERE Arts Center (2009), and co-writing songs for and performing in Bridget Everett's one-hour Comedy Central special Gynecological Wonder (2015) as well as Everett's hit show Rock Bottom (2014). Matt has done musical arrangements for a large number of TV shows and films including Nurse Jackie (2014), Blue Night (2018), and the Oscar nominated Can You Ever Forgive Me? (2018).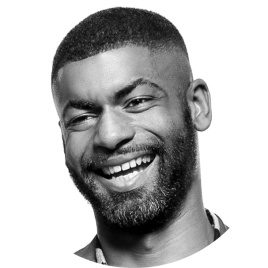 Niegel Smith
Niegel Smith (Director) is a Bessie Award winning theater director and performance artist. He is the Artistic Director of NYC's Obie Award winning theater, The Flea; board member of A.R.T./New York; and ringleader of Willing Participant, an artistic activist organization. His theater work has been produced by The Alley, The Barbican, Goodman Theatre, HERE Arts Center, Hip Hop Theatre Festival, Magic Theatre, The Melbourne Festival, Mixed Blood, New York Fringe Festival, New York Live Arts, Phoenix Theatre Ensemble, Playwrights Horizons, Pomegranate Arts, The Public Theater, St. Ann's Warehouse, Summer Play Festival and Under the Radar, and his participatory walks and performances have been produced by Abrons Arts Center, American Realness, The Brooklyn Museum, Dartmouth College, Elastic City, The Invisible Dog, Jack, The New Museum, Prelude Festival, PS 122, the Van Alen Institute and Visual AIDS. He often collaborates with playwright/performer Taylor Mac and with artist Todd Shalom. Smith was co-director of the critically acclaimed A 24-Decade History of Popular Music, winner of the Kennedy Prize in Drama, the Edwin Booth Award and a Pulitzer Prize finalist. Before surviving high school in Detroit, Niegel grew up in the North Carolina piedmont, fishing with his dad, shopping with his mom and inventing tall-tale fantasies with his two younger brothers.