Photo of Bombay Rickey by Cory Weaver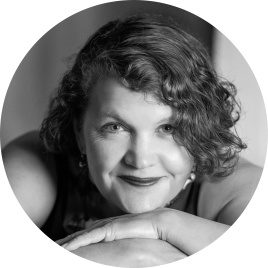 Kristin Marting, Founding Director
is HERE's Founding Artistic Director and a director of hybrid work based in NYC. She cultivates artists and programs all events for two performance spaces for an annual audience of 30,000. She co-created and curates HERE's Artist Residency Program. Under her leadership, HERE has garnered sixteen OBIE Awards, two OBIE Grants and a CUNY Booth Award for artistic achievement, two Berilla Kerr Awards, four NY Innovative Theatre Awards, two Bessie Awards, one Pulitzer nomination, six Drama Desk nominations, two MacArthur "Genius Grant" Fellowships and most recently, seven Tony nominations. She has created and directed 29 works for the stage (nine original hybrid works, six opera-theatre and music-theatre works, nine adaptations of novels & short stories and five classic plays) and is currently developing Looking at You with Kamala Sankaram and Rob Handel. Other recent projects include Silent Voices at BAM, Assembled Identity with Purva Bedi and Mariana Newhard, IDIOT with Robert Lyons; and Bombay Rickey, an opera cabaret also in PROTOTYPE. She has lectured and been a guest artist at Bard College, Brown University, Columbia University, Harvard University, NYU and Williams College. She regularly serves on grant panels for TCG, DCA, NEA and NYSCA, among others. She was recently named a nytheatre.com Person of the Decade for outstanding contribution, a Leader to Watch by Art Table, and honored with a BAX10 Award.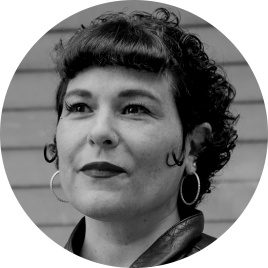 Beth Morrison, Founding Director
Recipient of the Musical America Award for Best Artist of the Year as Agent of Change and noted as a "contemporary opera mastermind" (LA Times) and "a powerhouse leading the industry to new heights" (WQXR), Beth Morrison is an opera-theatre producer and the President and Creative Producer of Beth Morrison Projects. Beth created Beth Morrison Projects (BMP) in 2006 to identify and support the work of emerging and established living composers. BMP is celebrated as an industry disruptor and tastemaker at the forefront of musical and theatrical innovation by commissioning, developing, producing and touring the groundbreaking new works of these living composers and their collaborators, which take the form of opera-theatre, music-theatre, and vocal-theatre. BMP encourages risk-taking and the result is provocative works that represent a dynamic and lasting legacy for a new American canon. Opera News has noted: "More than any other figure in the opera industry, Beth Morrison has helped propel the art form into the twenty-first century." In 2013 Beth co-founded the PROTOTYPE Festival with HERE, which has become "essential to the evolution of American opera." (New Yorker). Beth served a founding tenure as Producer for the Yale Institute for Music Theatre, as well as Producer for New York City Opera's VOX: Contemporary American Opera Lab. She first honed her management skills as the Administrative Director for the Boston University Tanglewood Institute. She is currently an advisory board member of National Sawdust and Brooklyn Youth Chorus, as well as a board member of Opera America, the international competition, Music Theatre Now and Voices 21C, a social justice choir. Morrison is frequently asked to give lectures at conservatories across the country, including Yale, Mannes School of Music, NYU, Manhattan School of Music, Arizona State University, University of Illinois at Champaign-Urbana and more. Morrison is also in demand as a speaker both nationally and internationally and has delivered key note speeches for Classical:Next and Opera Europa among others. Morrison holds a Bachelor of Music from Boston University, a Master of Music from Arizona State University, and an MFA from Yale School of Drama.
Jecca Barry, Co-Curator
is an opera, theatre, music & collaborative performance producer. She is the former Executive Director of Beth Morrison Projects and former Co-director of PROTOTYPE Festival. Following undergraduate and graduate degrees in avant-garde flute performance (Royal Northern College of Music; New York University), Jecca discovered her passion for producing through working with arts groups in Paris. During that time she co-created & performed experimental performance works that combined media & classical music, touring them to Amsterdam, London, and New York. In New York, Jecca co-founded the Empire State Sinfonia, and produced large-scale orchestra performances at venues around New York City, including Alice Tully Hall. She has developed, produced and toured theatre works by acclaimed theatre artist Geoff Sobelle (The Object Lesson; HOME) to festivals & theatres around the world, including Australia, New Zealand, Hong Kong, Edinburgh, and Taiwan, among many other locations. Jecca also has expertise in finance, including work as a business manager to high net worth clients & businesses at Spielman, Koenigsberg & Parker, LLP, and non-profit women's rights advocacy at Huairou Commission and GROOTS International.
PROTOTYPE IS
CO-PRODUCED

BY: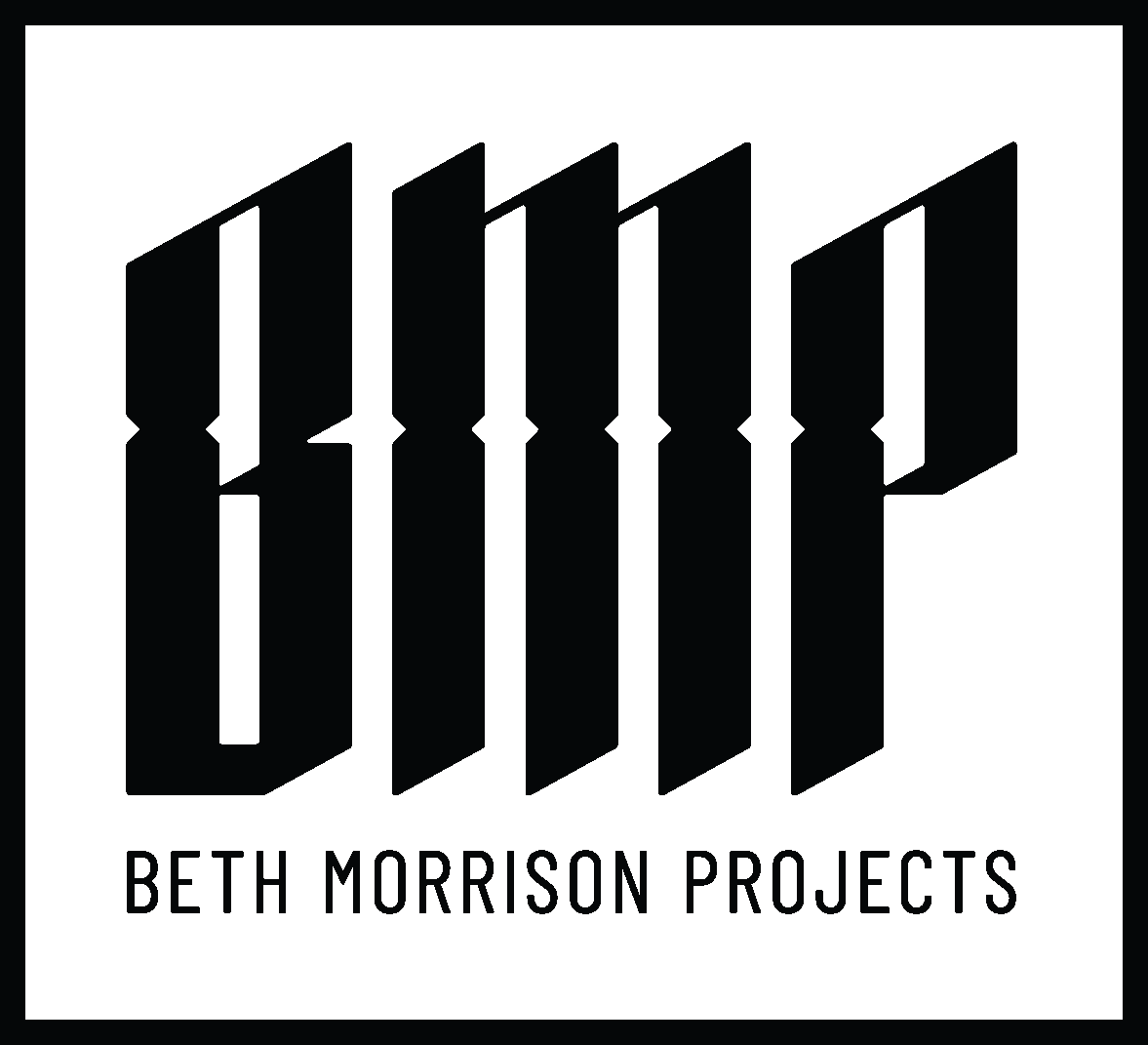 Prototype Staff
Directors
Kristin Marting
Beth Morrison
Co-curator
Jecca Barry
Co-founding Director, Ex-Officio
Kim Whitener
Festival Producer
Sarah Bellin
Associate Producer
Julia Mendes
Production Manager
William Knapp
Marketing Manager
Victoria Preis
Marketing Associate
Chrislen de Guzman Cobb
Branding and Marketing Agency
Open
Press Agent
Unison Media, Andrew Ousley
Artistic Director – HERE
Kristin Marting
Producing Director – HERE
Meredith Lynsey Schade
Associate Artistic Director – HERE
Remi Harris
Associate Artistic Director & Marketing Director - HERE
Amanda Szeglowski
General Manager – HERE
Sungah Han
Marketing Manager – HERE
Ariana Albarella
Media & Branding Manager – HERE
Yasmin Santana
Audience Services Manager – HERE
Richard Stauffacher
Resident Production Manager – HERE
Cole Bonenberger
Technical Director & Facilities Manager – HERE
Alex White
Programming Assistant - HERE
Haley Fragen
Business Administrator – HERE
Emma Richmond
President and Creative Producer - BMP
Beth Morrison
Executive Director - BMP
Sam Linden
Director of Development - BMP
Julie Maykowski
Development Associate – BMP
Alejandra Noyola
Director of Production – BMP
Roderick Murray
Associate Producer – BMP
Carlos Diaz Stoop
Associate Producer – BMP
Dani Joseph
Director of Touring - BMP
Victoria Voketaitis
General Manager – BMP
Liz Uchtman
Office Manager – BMP
Maddy Rosaler
Bookkeeper – BMP
Cynthia Bastidas
Marketing Manager – BMP
Victoria Preis
Marketing Assistant – BMP
Lu Mejia
BMP: Producer Academy Program Director - BMP
Kim Whitener
Leadership Circle
HERE, BOARD OF DIRECTORS
Kevin Matthews (Chair)
Helen Mills (Chair)
Michael Champness (Treasurer)
Abigail Gampel (Secretary)
Umar Haider
Fred Harris
Tim Maner
Kristin Marting
Alan Ostroff
Amy Segal
Robert Walport
Jennifer Suh Whitfield
Tommy Young
Barbara Busackino (Ex-officio)
BETH MORRISON PROJECTS, BOARD OF DIRECTORS
Nancy Sanders (Board Chair)
Lynn J. Loacker (Immediate Past Chair)
Beth Morrison (President)
Dr. Michael Siegal, M.D., Ph. D. (Vice-chair)
Richard Ellingsen (Vice-chair)
Susan Bienkowski (Treasurer)
Charlotte Isaacs (Secretary)
Miles Benickes
Ralph Dandrea
Nicholas Firth
David Gindler
Marian A. Godfrey
Frederick Peters
Sandy Pressman
Morris Robinson
Gregory Spears
Kamala Sankaram
ADVISORY BOARD
Linda Brumbach
Renée Fleming
Nathan Gunn
David Howse
Colleen Jennings-Rogensack
Joseph V. Melillo