Chamber Opera | East Coast Premiere
IN OUR DAUGHTER'S EYES
January 5-7, 10*-11 & 13-15 at Baruch Performing Arts Center | 75 minutes
Told through the perspective of a new father, In Our Daughter's Eyes shows the journey of the protagonist as he wrestles with truly becoming a man that his daughter would be proud of. He imparts passages from the journal he keeps — a gift for his unborn daughter — as the moments of this journey unfold before him. The story traces his wife's joyful and fraught pregnancy, the legacy of the family's past, and his personal demons that he vows to vanquish before assuming the role of a father. Along the way, mounting complications take the story through unexpected and sobering turns that test our flawed hero as he discovers a strength of self and purpose that he never imagined possible.
In Our Daughter's Eyes is dedicated, in loving memory, to Stuart Nelson. Commissioned by Beth Morrison Projects, Trinity Church Wall Street, Linda & Stuart Nelson, the Arthur F. & Alice E. Adams Charitable Foundation, the Virginia B. Toulmin Foundation, OPERA America, and Francis Goelet Charitable Lead Trusts. This production is made possible, in part, by the New York State Council on the Arts with the support of the Office of the Governor and the New York State Legislature.
*The performance on January 10 will be followed by an artist conversation
The commissioning of Du Yun for In Our Daughter's Eyes received funding from OPERA America's Opera Grants for Female Composers program, supported by the Virginia B. Toulmin Foundation.
55 Lexington Avenue
New York, NY 10010
212.352.3101
baruch.cuny.edu/bpac
PUBLIC TRANSIT
Subway: 6, R, N, M, F, or 1 to 23rd St.
Bus: M1, M2, M3, M5, M7, M15, M18, M23, M101, M102 to 23rd St.
ACCESSIBILITY
Accessible Seating and Assisted Listening Devices are available upon request.  Please visit the Baruch Performing Arts Center website for more information on Accessibility.
PARKING
Parking lots are located:
-On 3rd Avenue between 24th and 25th Street.
-On 24th Street between Lexington and Third Ave.
-Three garages on 24th Street between Second and Third Ave.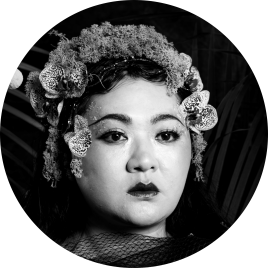 Du Yun (Composer)
Du Yun (Composer), born and raised in Shanghai, China, currently based in New York City, is a composer, performer, performance artist, working at the intersection of orchestral, opera, chamber music, theatre, cabaret, oral tradition, public performances, sound installation, electronics and noise. In 2017 she won the Pulitzer Prize for Music for her opera Angel's Bone; in 2018 she was named a Guggenheim Fellow. Hailed by The New York Times as a groundbreaking artist, she was listed by the Washington Post as Top 35 female composers. Known as chameleonic in her protean artistic outputs, her music is championed by some of today's finest performing artists, ensembles, orchestras and organizations around the world. Her musical Dim Sum Warriors is currently on tour in 27 major cities in China. Du Yun is on the composition faculty at the Peabody Institute of John Hopkins University. As a curator and activist for new music and art, she was a founding member of the International Contemporary Ensemble (ICE), artistic director of MATA festival (2014-2018), founded and directs the Pan Asia Sounding Festival in NYC and beyond, and spearheaded a FutureTradition initiative in China this year.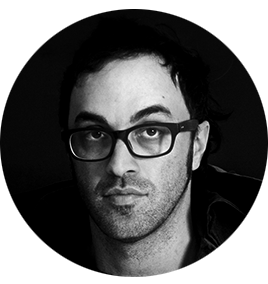 Michael McQuilken (Librettist & Director)
Michael Joseph McQuilken is a Brooklyn-based director, writer, filmmaker, and composer. Recent directing work includes Epiphany (a largescale theater & media installation at BAM), Angel's Bone (a world-premiere opera at PROTOTYPE), October In The Chair (at American Theater of Actors, NYC), and Distraction Is The Devil (a world-touring narrative rock show performed by Michael's band, ODYSSEUS FINN). Past work includes Cassandra (an original play commissioned by BRIC media art house), Theatre Is Evil (a world-touring theatrical rock concert experience Michael created for Amanda Palmer), Room No. 35 (commissioned by Krannert Center for the Performing Arts), and JIB (an original music-theater play that Michael wrote, scored, and directed). Michael was commissioned by Ars Nova and The Foundry to develop scores for two new musicals which premiered in 2015 and 2016. He also regularly makes music videos and short films with his film company, Q Motion Pictures. Additional composition work can be found via Michael's solo music project, The Few Moments. He is a directing graduate of the Yale School of Drama.
Kamna Gupta (Conductor)
Kamna Gupta is an American prize-winning conductor experienced in operatic, orchestral, and choral repertoires. Conducting engagements include In Our Daughter's Eyes with LA Opera, Zolle with the International Contemporary Ensemble, Jungle Book with The Glimmerglass Festival, Dark Sisters with Temple University and The Ritual of Breath is the Rite to Resist at the Dartmouth Hopkins Center for Arts. Ms. Gupta will also join Spoleto Festival USA as an assistant conductor for their production of La Bohème. Additional recent company credits include the Royal Opera in Versailles, Seattle Opera, Beth Morrison Projects, Sarasota Opera, Opera Saratoga, Tapestry Opera, and American Lyric Theater.