Chamber Opera | East Coast Premiere
IN OUR DAUGHTER'S EYES
January 5-7, 10*-11 & 13-15 at Baruch Performing Arts Center | 75 minutes
READ DIGITAL PROGRAM HERE
Told through the perspective of a new father, In Our Daughter's Eyes shows the journey of the protagonist as he wrestles with truly becoming a man that his daughter would be proud of. He imparts passages from the journal he keeps — a gift for his unborn daughter — as the moments of this journey unfold before him. The story traces his wife's joyful and fraught pregnancy, the legacy of the family's past, and his personal demons that he vows to vanquish before assuming the role of a father. Along the way, mounting complications take the story through unexpected and sobering turns that test our flawed hero as he discovers a strength of self and purpose that he never imagined possible.
In Our Daughter's Eyes is dedicated, in loving memory, to Stuart Nelson. Commissioned by Beth Morrison Projects, Trinity Church Wall Street, Linda & Stuart Nelson. Developed by Beth Morrison Projects and Trinity Church Wall Street. Produced by Beth Morrison Projects in association with Trinity Church Wall Street. Additional support provided by the Arthur F. & Alice E. Adams Charitable Foundation, the Virginia B. Toulmin Foundation, OPERA America, and Francis Goelet Charitable Lead Trusts. This production is made possible, in part, by the New York State Council on the Arts with the support of the Office of the Governor and the New York State Legislature. The commissioning of Du Yun for In Our Daughter's Eyes received funding from OPERA America's Opera Grants for Female Composers program, supported by the Virginia B. Toulmin Foundation.
55 Lexington Avenue
New York, NY 10010
212.352.3101
baruch.cuny.edu/bpac
PUBLIC TRANSIT
Subway: 6, R, N, M, F, or 1 to 23rd St.
Bus: M1, M2, M3, M5, M7, M15, M18, M23, M101, M102 to 23rd St.
ACCESSIBILITY
Accessible Seating and Assisted Listening Devices are available upon request.  Please visit the Baruch Performing Arts Center website for more information on Accessibility.
PARKING
Parking lots are located:
-On 3rd Avenue between 24th and 25th Street.
-On 24th Street between Lexington and Third Ave.
-Three garages on 24th Street between Second and Third Ave.
Please be aware that CUNY and Baruch Performing Arts Center require PROOF OF VACCINATION or a NEGATIVE PCR TEST taken within 7 days of the performance.
CONTENT WARNING: In Our Daughter's Eyes deals with difficult circumstances surrounding pregnancy and birth. If you have questions on the content please email us at sarah@prototypefestival.org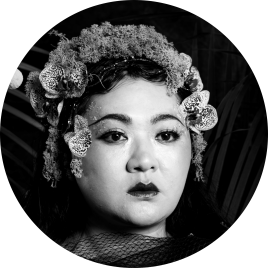 Du Yun (Composer)
Du Yun (Composer), born and raised in Shanghai, China, currently based in New York City, is a composer, performer, performance artist, working at the intersection of orchestral, opera, chamber music, theatre, cabaret, oral tradition, public performances, sound installation, electronics and noise. In 2017 she won the Pulitzer Prize for Music for her opera ANGEL'S BONE (libretto by Royce Vavrek); and her collaborative opera with Raven Chacon SWEET LAND won the 2020 Best New Opera by the Music Critics Association of North America. Other notable recognitions include Guggenheim, American Academy Berlin Prize, Creative Capital, FCA, Grammys nomination in Best Classical Music Composition. Her studio albums were a New Yorker Notable Recording of Year in 2017, 2018, 2019, and 2021. Du Yun is Professor of Composition at the Peabody Institute of John Hopkins University. As a curator and advocator for new music and art, she was a founding member of the International Contemporary Ensemble (ICE), artistic director of MATA festival (2014-2018), founded a FutureTradition initiative championing collaborations in oral tradition practices. She was Artist of the Year at the Beijing Music Festival in 2019, and the Asia Society in Hong Kong has honored her for her continued contributions to performing arts. The Carnegie Foundation and the Vilcek Prize in Music have honored her as an immigrant who have made lasting contributions to American society.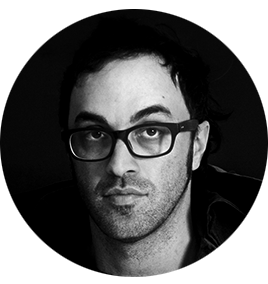 Michael Joseph McQuilken (Librettist & Director)
Michael Joseph McQuilken works professionally across a variety of fields: as a director of film, opera, theater, and new media; as a screenwriter, librettist, and playwright; and as a producer and composer of music for film, theater, and for his solo project, THE FEW MOMENTS. Notable collaborations include live film and video design for DRAKE, CARDI B, NELLY, MIGOS, THE WEEKND, and many others; direction and co-creation of the opera ANGEL'S BONE (2016 Pulitzer Prize); and creation and direction of music videos with THE FLAMING LIPS, LUPITA NYONG'O, AMANDA PALMER, ANDREW McMAHON, DANIIL TRIFONOV, and many others. Michael is also known for writing, co-composing and directing his genre-reinventing trans-media creation THE INFINITE HOTEL (PROTOTYPE NYC, 2019), soon to become a feature film entitled, PARALLELOGRAM. Other forthcoming work includes an opera feature film, BLACK LODGE, soon to be presented by OPERA PHILADELPHIA, for which Michael wrote the screenplay, directed, and edited; and his forthcoming new opera, IN OUR DAUGHTERS' EYES, composed by Du Yun and presented by L.A. OPERA, for which Michael wrote the libretto and will direct. www.michaeljosephmcquilken.com
Nathan Gunn (Co-creator and Featured Artist)
Nathan Gunn (Man) is widely acclaimed for his diverse performing career bridging the genres of opera, musical theatre, and recital. Gunn grew up in South Bend, Indiana doing what most Midwestern boys do: playing sports, working hard at school, and spending time with his family. His interest in music became a passion during his junior year of high school when he was introduced to Mozart's opera, Die Zauberflöte. Consumed by a desire to learn more, Nathan attended the University of Illinois to study music.
As a performer, Nathan is respected as an artist, musician, and singing actor. He has performed many of opera and musical theater's greatest roles on the world's most prestigious stages. Nathan has also been seen and heard on television, radio, video, and live simulcast performances, including the first ever Met in HD broadcast (The Magic Flute), in which he sang Papageno, one of his signature roles. In addition to Papageno, Nathan has reinterpreted classic roles such as Billy Budd, Figaro, and Don Giovanni, garnering many awards, including the Grammy Award for Best Opera Recording (Billy Budd) and the Metropolitan Opera's first ever Beverly Sills Award.
Nathan is a professor and Swandlund Chair at the University of Illinois where he is co-director of Lyric Theatre @ Illinois, a comprehensive program embracing a broad continuum of opera and musical theatre, as well as the development of new works. At the Lyric Theatre @ Illinois, Nathan developed and founded the first ever Bachelor of Musical Arts in Lyric Theatre curriculum in the nation.
Kamna Gupta (Conductor)
Kamna Gupta is an American prize-winning conductor experienced in operatic, orchestral, and choral repertoires. Conducting engagements include In Our Daughter's Eyes with LA Opera, Zolle with the International Contemporary Ensemble, Jungle Book with The Glimmerglass Festival, Dark Sisters with Temple University and The Ritual of Breath is the Rite to Resist at the Dartmouth Hopkins Center for Arts. Ms. Gupta will also join Spoleto Festival USA as an assistant conductor for their production of La Bohème. Additional recent company credits include the Royal Opera in Versailles, Seattle Opera, Beth Morrison Projects, Sarasota Opera, Opera Saratoga, Tapestry Opera, and American Lyric Theater.