Contemporary Opera | World Premiere
NOTE TO A FRIEND
January 12* & 14* at 7:30pm | January 15th at 3pm at Japan Society | 60 minutes
BUY TICKETS
In response to Japan Society's commission for a new chamber opera, Pulitzer Prize-winning composer David Lang combined and reimagined three texts by iconic Japanese novelist Ryunosuke Akutagawa. The result is this stunning and haunting monodrama, note to a friend, addressing our eternal human fascinations with death, love, family and suicide. Theater luminary Yoshi Oida, Paris-based opera director and longtime member of Peter Brook's international theater company, directs this world premiere for the legendary New York vocalist Theo Bleckmann. The musicians are from Japan, and have been selected by Tokyo Bunka Kaikan in Japan, co-producer of this production. Don't miss this meetup of international gems!
*Please note the performance on Thursday, January 12 will be followed by a MetLife Meet-the-Artist Reception, and the performance on Saturday, January 14 will be followed by an artist conversation.
note to a friend is co-produced by Japan Society and Tokyo Bunka Kaikan, and is supported by Doug and Teresa Peterson, with special cooperation from The Japan Foundation, New York. Additional support is provided by the New York State Council on the Arts with the support of the Office of the Governor and the New York State Legislature. This project, commissioned and presented by Japan Society, makes its world premiere as part of PROTOTYPE Festival 2023.
333 E 47th St
New York, NY 10017
212.715.1258
PUBLIC TRANSIT
Subway: 4,5,6,7 and S at Grand Central Station; 6 at 51st Street and Lexington Avenue, E,M at Lexington Avenue and 53rd Street.
Bus: M15, M101, M102, M50
Public Parking nearby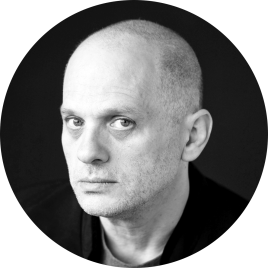 David Lang
David Lang (Composer, Librettist) is the recipient of numerous honors and awards, such as the Pulitzer Prize, an Academy Award and Golden Globe nominations, Musical America's Composer of the Year, and Carnegie Hall's Debs Composer's Chair. In 1999, he received a Bessie Award for his music in choreographer Susan Marshall's The Most Dangerous Room in the House, performed live by the Bang on a Can All-Stars at the Next Wave Festival of the Brooklyn Academy of Music. The Carbon Copy Building won the 2000 Village Voice OBIE Award for Best New American Work. The recording of the passing measures on Cantaloupe Records was named one of the best albums of 2001 by The New Yorker. His album pierced was praised both on the rock music site Pitchfork and in the classical magazine Gramophone, and was called his "most exciting new work in years" by the San Francisco Chronicle. The recording of the little match girl passion released on Harmonia Mundi, received the 2010 Grammy Award for Best Small Ensemble Performance. Lang is co-founder and co-artistic director of New York's legendary music collective Bang on a Can. His work has been recorded on the Sony Classical, Harmonia Mundi, Teldec, BMG, Point, Chandos, Argo/Decca, and Cantaloupe labels, among others.
Yoshi Oida
Yoshi Oida (Director) is internationally known as a crucial actor for theater director Peter Brook since the 1970s. In the last two decades, he has become recognized further as one of the most sought-after opera directors, especially in Europe. Some of his major opera productions include Death in Venice (Aldeburgh Festival, U.K., 2007, eight European cities, and Toronto, Canada), Idomeneo (National Theatre, Prague, 2010), Les Pêcheurs de Perles (Opera Comique, Paris, 2012), Peter Grimes (Opera de Lyon, 2014), Madame Butterfly (Opera Goteborg, Sweden, 2016), War Requiem (Opera de Lyon, 2017), and Shion Story (new opera by Akira Nishimura, New National Theatre Tokyo, 2019). His production of Curlew River, which premiered in 1998 at Festival d'Aix-En-Provence, was also presented at Japan Society in New York in 2007 as part of its 100th anniversary. His most recent acting appearance in New York was in Shun-kin, directed by Simon McBurney and presented at Lincoln Center Festival in 2013. He is an author of several books, including An Actor Adrift (1993), The Invisible Actor (1997), and An Actor's Tricks (2008). He received the Commandeur de l'Ordre des Arts et Lettres in 2013, the highest honor that the French government can bestow to an artist.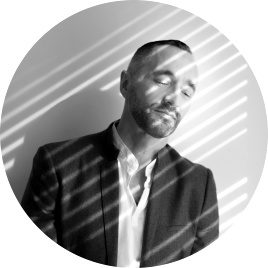 Theo Bleckmann
Theo Bleckmann is a Grammy-nominated jazz singer and new music composer whose diverse recorded work includes albums of Las Vegas standards, Weimar art songs, and popular "bar songs" (all with pianist Fumio Yasuda); a recording of newly-arranged songs by Charles Ives (with jazz/rock collective Kneebody); and his acclaimed Hello Earth! – The Music of Kate Bush. Bleckmann has most recently appeared as a special guest on recordings by Ambrose Akinmusire for Blue Note Records and Julia Hülsmann's trio for ECM Records. In 2017, ECM released Bleckmann's recording with his Elegy Quintet, produced by legendary label head and founder, Manfred Eicher. Bleckmann has collaborated with musicians, artists, actors and composers, including Ambrose Akinmusire, Laurie Anderson, Uri Caine, Philip Glass, Ann Hamilton, John Hollenbeck, Sheila Jordan, Phil Kline, David Lang, Kirk Nurock, Frances MacDormand, Ben Monder, Michael Tilson Thomas, Kenny Wheeler, John Zorn, the Bang on a Can All-Stars, and, most prominently, Meredith Monk, with whom Bleckmann worked as a core ensemble member for over fifteen years. Bleckmann has consistently appeared in the top-five spots in the DownBeat Critics' Polls for Best Male Vocalist, and top-ten spots in their Readers' Polls, and his work on Phil Kline's Out Cold helped place that production on WQXR's Operavore "Best Opera of 2012." In 2010, Bleckmann received the prestigious JAZZ ECHO award from the Deutsche Phono-Akademie in his native Germany.
Akutagawa Ryunosuke
Akutagawa Ryūnosuke, pseudonym Chōkōdō Shujin or Gaki, (born March 1, 1892, Tokyo, Japan—died July 24, 1927, Tokyo), prolific Japanese writer known especially for his stories based on events in the Japanese past and for his stylistic virtuosity. As a boy Akutagawa was sickly and hypersensitive, but he excelled at school and was a voracious reader. He began his literary career while attending Tokyo Imperial University (now the University of Tokyo), where he studied English literature from 1913 to 1916. The publication in 1915 of his short story "Rashōmon" led to his introduction to Natsume Sōseki, the outstanding Japanese novelist of the day. With Sōseki's encouragement he began to write a series of stories derived largely from 12th- and 13th-century collections of Japanese tales but retold in the light of modern psychology and in a highly individual style. He ranged wide in his choice of material, drawing inspiration from such disparate sources as China, Japan's 16th-century Christian community in Nagasaki, and European contacts with 19th-century Japan. Many of his stories have a feverish intensity that is well-suited to their often macabre themes. In 1922 he turned toward autobiographical fiction, but Akutagawa's stories of modern life lack the exotic and sometimes lurid glow of the older tales, perhaps accounting for their comparative unpopularity. His last important work, "Kappa" (1927), although a satiric fable about elflike creatures (kappa), is written in the mirthless vein of his last period and reflects his depressed state at the time. His suicide came as a shock to the literary world. Akutagawa is one of the most widely translated of all Japanese writers, and a number of his stories have been made into films. The film classic Rashomon (1950), directed by Kurosawa Akira, is based on a combination of Akutagawa's story by that title and another story of his, "Yabu no naka" (1921; "In a Grove").