World Premiere
THE ALL SING
"HERE LIES JOY"
January 8 at 2pm | Raindate: January 9 at 2pm at Times Square | 15 minutes
PROTOTYPE will kick off its 10th anniversary season with an exuberant cri de coeur, bringing communities together through what we know best – the voice. We have long missed the opera houses, black box theatres, and jazz clubs, but perhaps what we have missed most is singing – the joyous feeling of expressing one's being through song. 

The All Sing brings more than 1,000 people together to weave a vibrant tapestry of sound, poetic justice, and hope. From the voices who tread the boards of some of our most hallowed stages to those who tread the tiles of their shower, all are welcome in this ebullient celebration of connection, community, and our capacity for joy. Together we will craft an unforgettable moment and sing for a return to a more just, healthy, and music-filled life in a post-COVID world.

Commissioned, developed, and produced by PROTOTYPE: Opera | Theatre | Now
TIMES SQUARE
Between 42nd-47th Streets and Broadway

PUBLIC TRANSIT
Subway: A, C, E to 42nd Street, Port Authority; C, E to 50th Street; N, Q, R, 1, 2, 3, 7, S to 42nd Street, Times Square; 1, 2, 3 to 50th Street, or N, Q, R to 49th Street
Bus: M20, M16, M104, M7

PARKING
Advance Parking
253 W 43rd St

Central Parking System
271 W 47th St
257-259 W 47th St
155 W 48th St
250 W 50th St
253 W 47th St
870-888 Eighth Ave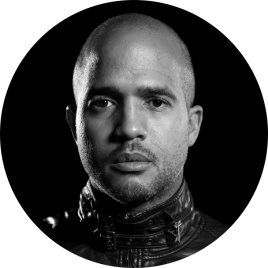 Daniel Bernard Roumain (DBR)
Daniel Bernard Roumain (DBR) (Co-creator) is a prolific and endlessly collaborative composer, performer, educator, and social entrepreneur. "About as omnivorous as a contemporary artist gets" (The New York Times), DBR has worked with artists from Philip Glass to Bill T. Jones to Lady Gaga; appeared on NPR, American Idol, and ESPN; and has collaborated with the Sydney Opera House and the City of Burlington, Vermont. He is a composer of chamber, orchestral, and operatic works; has won an Emmy for Outstanding Musical Composition for his collaborations with ESPN; and created large scale, site-specific musical events for public spaces. DBR earned his doctorate in Music Composition from the University of Michigan and is currently Institute Professor and Professor of Practice at Arizona State University.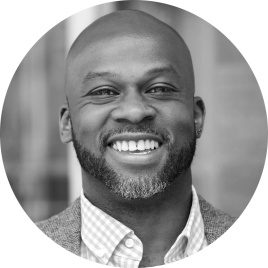 Bamuthi
BAMUTHI (Marc Bamuthi Joseph) (Co-creator) is a 2017 TED Global Fellow, an inaugural recipient of the Guggenheim Social Practice initiative, and an honoree of the United States Artists Rockefeller Fellowship. Bamuthi's opera libretto, We Shall Not Be Moved, was named one of 2017's "Best Classical Music Performances" by The New York Times. His evening length work created in collaboration with composer Daniel Bernard Roumain, The Just and The Blind, was commissioned by Carnegie Hall and premiered to a sold out house at Carnegie Hall in March 2019. His upcoming piece, In His Name, is inspired by the forgiveness exhibited by the congregation of Emanuel AME church in Charleston, and will premiere at The Perelman Center in New York.
Carolyn Kuan
Carolyn Kuan (Co-creator) is increasingly recognized as one of the most exciting, innovative and outstanding conductors of her generation. Recently appointed as the 10th Music Director of the Hartford Symphony Orchestra, her recent guest conductor engagements demonstrating her explosive passion, impeccable technique and profound musical depth, have included concerts with the Baltimore Symphony, Bournemouth Symphony, Detroit Symphony, Festival del Sole, Florida Orchestra, Milwaukee Symphony, New York City Ballet, North Carolina Symphony, Orchestre de la Suisse Romande, Louisville Orchestra, Orquesta Sinfónica de Yucatán, Pacific Northwest Ballet, Seattle Symphony, Toledo Symphony and San Francisco Symphony, to which she has returned annually since 2007.