WORLD PREMIERE | MUSIC-THEATRE
ThisTree
January 6 at 4PM | 7, 8, & 10–12 at 7:30PM | Post-show conversation on Jan 6 at HERE Mainstage
Dappled late-afternoon light bathes a clearing in the hand-crafted forest. Cellist/singer Leah Coloff emerges, trailing a 25-foot cape of tattered denim. Tracing the secrets of her family history, Coloff glides between idyllic childhood memories, unanswered questions and her roller coaster ride of fertility treatments. ThisTree weaves autobiographical storytelling, 8 mm home movies, and Coloff's signature blend of blues, rock and non- traditional cello playing, supported by an all- female band, to investigate the vantage point of being the last branch on the family tree.
Produced for PROTOTYPE by HERE, a co-production of Beth Morrison Projects and HERE.
Commissioned and developed through the HERE Artist Residency Program and a developmental residency at Bethany Arts Community. It is being supported by HERE's Fund for Women Artists, generously created by Jennifer Suh Whitfield and Benjamin Whitfield.
ThisTree is made possible by the New York State Council on the Arts with the support of Governor Andrew M. Cuomo and the New York State Legislature.
75 minutes | Photo by Paula Court
Students and teachers can get a free rush ticket to any PROTOTYPE show upon presenting valid ID. There is a limit of 1 ticket per person, and the ticket will be given out just before the House closes and the show begins. Entirely subject to availability.
HERE
145 6th Avenue, New York NY, 10013. Entry on Dominick St.
Public Transit
Subway: C or E to Spring St.; 1 to Houston St.; N or R to Prince St.
Bus: M21 to Houston St.; M6 to Spring St.
Accessibility
Both of HERE's spaces are wheelchair accessible, and fully compliant with ADA requirements
Leah Coloff
Leah Coloff (Writer/Composer/Performer)is a cellist, singer and composer described by The New York Times as "a combination of artful angularity and a rock-inflected assertiveness." Leah has worked with composers such as Philip Glass, Joel Thome, Sean Friar, Michael Gordon and Ted Hearne. Credits include the premieres of Ridge Theater's Lightning At Our Feet as cellist/singer/performer and Beth Morrison Productions, Ted Hearne's The Source, as cellist. Recent discography includes: The Source (New Amsterdam), selected best classical recordings of  2015 by The New York Times and The New Yorker, Outlanders (New Amsterdam) and ThisTree (searchingeye) the album inspiring her multimedia autobiographical song cycle encompassing family, memory, secrets and loss. ThisTree is receiving commissioning, development, and production support from HERE as part of the HERE Artist Residency Program and will be premiering at the Prototype Festival 2019. Leah is a regular performer at the Obie Award winning Secret City and cellist for the Scorchio String Quartet, featured in the award winning documentary, Inside the Perfect Circle: The Odyssey of Joel Thome. She has played with musicians such as Trey Anastasio, David Bowie, Michael Cerveris, Rufus Wainwright, Lou Reed and Damon Albarn among others.  Leah studied with Irene Sharp at The San Francisco Conservatory of Music, and with Bernard Greenhouse at The New England Conservatory of Music.
Headshot by Paula Court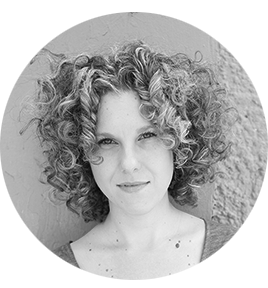 Ellie Heyman
Ellie Heyman (Director) is the Director in Residence at Joe's Pub at The Public Theater. Recent credits include: Jason Craig & Dave Malloy's Beardo (Drama Desk Award Nomination; Pipeline Theater), Erin Markey: Boner Killer (Under the Radar), Becca Blackwell's They, Themself and Schmerm (Under the Radar);  Dinner with Georgette (New York Theater Workshop Next Door); Dane Terry's Jupiter's Lifeless Moons (COIL PS122); Adrienne Truscott's THIS (Bessie Award Nomination for Outstanding Production; NYLA); Fusiform Gyrus (Talking Band); Zoe Sarnak & Emily Kaczmarek's Afloat (WP Theater); Wendy Kesselman's Madame Defarge (Gloucester Stage) and The Traveling Imaginary with Julian Koster (Neutral Milk Hotel) rated "Top 5 shows of the year" by NPR. Her fiction podcast, The Orbiting Human Circus (Of the Air), (Night Vale Presents) was rated #1 on Apple Podcasts and downloaded over 4 million times. She is a graduate of Northwestern University and Boston University and a Drama League Alumni. Ellieheyman.com