World Premiere
TRADE
The directors of PROTOTYPE Festival have made the difficult decision to postpone this year's tenth anniversary season to January of 2023.
The story of two men in working-class Dublin, both trapped within their own lives. Set in a cheap hotel room, Older Man has solicited Young Man for a sexual encounter, a ritual that has happened many times before. Older Man is trapped by his marriage, his sexuality, and his deepening feelings for Young Man. Young Man is trapped by his need for money to support a young baby. In this dingy hotel room, they wrestle with their own inner demons and their need for each other.
Co-commissioned by Beth Morrison Projects, Irish National Opera, Trinity Wall Street, and Nancy & Barry Sanders. Additional production support provided by Virginia B. Toulmin Charitable Foundation, Antonia & Vladimer Kulaev Cultural Heritage Fund,Inc, Elizabeth Greenberg, and Culture Ireland.
Ticket buyers will receive communication from the festival and its various box offices about ticketing options this week.
Emma O'Halloran
Freely intertwining acoustic and electronic music, Irish composer Emma O'Halloran (Composer) has written for folk musicians, chamber ensembles, turntables, laptop orchestra, symphony orchestra, film, and theatre. For her efforts, she has been praised by I Care If You Listen editor-in-chief Amanda Cook for writing "some of the most unencumbered, authentic, and joyful music that I have heard in recent years," and has won numerous competitions, including National Sawdust's inaugural Hildegard competition and the Next Generation Award from Beth Morrison Projects. O'Halloran's music aims to capture the human experience, exploring complex emotions felt in specific moments in time. This approach has found a wide audience: her work has been featured at the international Classical NEXT conference in Rotterdam, PROTOTYPE in New York, Bang on a Can Summer Music Festival, and MATA Festival. Additionally, her music has been performed by Crash Ensemble, Contemporaneous, Khemia Ensemble, ~Nois Saxophone Quartet, the Refugee Orchestra Project, PRISM Saxophone Quartet, and the RTÉ National Symphony Orchestra, amongst others. O'Halloran holds a Ph.D. in Music Composition from Princeton University and is currently working as a freelance composer.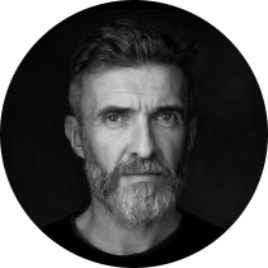 Mark O'Halloran
Mark O'Halloran (Librettist) is from Ennis, Ireland. As an actor he has worked extensively at the Gate Theatre, Dublin and with the Lyric Theatre, Belfast and Druid Theatre Company, Galway, amongst others. His play The Head of Red O'Brien was produced in Stockholm by Teatro Albino in 2003. His other theatre work include Trade (2011 Dublin Theatre Festival) and Beckett's Rooms (Dead Centre as part of Dublin Theatre Festival, 2019). Mr. O'Halloran is also an accomplished screenwriter and has written award-winning screenplays for the films Adam & Paul, Garage and the RTÉ mini-series Prosperity.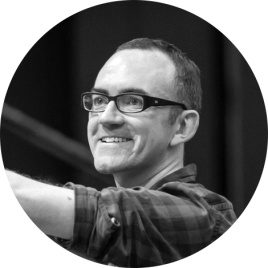 Tom Creed
Tom Creed (Director) is one of Ireland's leading opera and theatre directors, with a particular focus on new plays and operas by emerging and established writers and composers.
His productions have been seen at all the major Irish theatres and festivals, and internationally at the Opéra National de Paris, Edinburgh, Melbourne and Perth International Festivals, the Barbican Centre in London, and the Brooklyn Academy of Music, the Public Theater, the Irish Arts Center and PS122 in New York.Tom was previously Festival Director of Cork Midsummer Festival, Theatre and Dance Curator of Kilkenny Arts Festival and Associate Director of Rough Magic Theatre Company. He is on the steering committee of Ireland's National Campaign for the Arts and is a board member of Theatre Forum (Ireland) and GAZE, Ireland's LGBT+ Film Festival.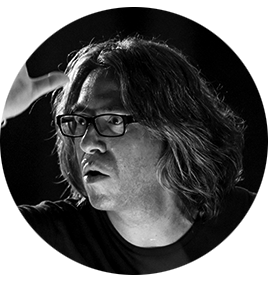 Julian Wachner
Julian Wachner (Music Director) was named one of New York City's "10 Imagination-Grabbing, Trailblazing Artists of 2014" by WQXR, and continues to enjoy an international profile as conductor, composer and keyboard artist. As Director of Music and the Arts at New York's historic Trinity Wall Street, Wachner oversees an annual season of hundreds of events, with duties including conducting Trinity's flagship weekly series, Bach-at-One, canvassing the entire choral-orchestral output of J. S. Bach, and leading Compline-by-Candlelight, Trinity's innovative fully-improvised variation on an ancient monastic ritual. In addition, Wachner curates the long-standing and cherished series Concerts-at-One, presenting an eclectic program of weekly concerts for Lower Manhattan and beyond through its HD live webcasting. Also at Trinity Wall Street, Wachner serves as the Principal Conductor of NOVUS NY (Trinity's resident contemporary music orchestra), the Trinity Baroque Orchestra, and the Choir of Trinity Wall Street. In addition to numerous performances of his music throughout North America, this season Wachner has received composition commissions from Vision into Art (Epistle for orchestra and chorus), the Washington Master Chorale (An October Garden), the Rivers School (Composer-in-residence), and from Friends of Madame White Snake for his second full-length opera (REV23).