Chamber Opera | World Premiere
TRADE/MARY MOTORHEAD
January 7 & 13 at 7:30pm, January 8* & 14 at 4pm, January 10-11 at 7pm at Playhouse Theater at Abrons Arts Center | 105 minutes
READ DIGITAL PROGRAM HERE
A powerful double bill by Irish composer Emma O'Halloran.
In the compelling monodrama Mary Motorhead, a convicted murderer invites us to hear her secret history—the disappointments and betrayals that shaped her life—in the hope that it may shine some light upon the darkness of her actions. Mezzo-soprano Naomi Louisa O'Connell stars as the woman pushed to the edge by circumstance, now finding the road back to herself.
TRADE is the story of a rent boy and his closeted client in working-class Dublin, both trapped within their own lives. Meeting secretly in a cheap hotel, they wrestle with their own inner demons and their need for each other. Three-time Tony nominee Marc Kudisch star of LA Opera's Wonderful Town and anatomy theater portrays a family man whose world is crumbling apart, with international recording artist Kyle Bielfield as a young hustler determined to take charge of his future.
*The performance on January 8 will be followed by an artist conversation.
World Premiere production by Beth Morrison Projects and Irish National Opera, in association with Trinity Church Wall Street.
Produced by Beth Morrison Projects. Co-commissioned by Beth Morrison Projects, Irish National Opera, Trinity Church Wall Street, and Nancy & Barry Sanders. Additional production support was provided by Virginia B. Toulmin Charitable Foundation, Antonia & Vladimer Kulaev Cultural Heritage Fund, Inc, Elizabeth Greenberg, Culture Ireland, and Charlotte Isaacs.
CONTENT WARNING:
Please note that this production contains: Strobe lighting effects and theatrical fog/haze.
Playhouse Theater at Abrons Arts Center
466 Grand Street
(at Pitt Street)
New York, NY
http://abronsartscenter.org
PUBLIC TRANSIT
Subway: F to Delancey Street or East Broadway.; J or M to Essex Street.; D or B to Grand Street.  Bus: M15 to Grand St.; M22 to Montgomery Street.; M9 to Grand Street.; M14A-SBS to Grand Street.; B39 to Essex Street.
ACCESSIBILITY
The Abrons Arts Center is an accessible entrance venue. All visitors should check in at the front desk of Abrons Arts Center, located at 466 Grand Street. For visitors attending performances in the Playhouse theater, front of house staff will escort you to accessible seats in the theater. For visitors attending performances in the Underground or Experimental theaters, front of house staff will direct you to the accessible entrance, which is located through our garden on Willet Street between Grand and Broome Streets. Visitors will have to ring a bell to unlock the garden gate, which does not have an activation push button. Visitors will then reach another door, which can be opened using an activation push button. Restrooms adjacent to the Playhouse and Underground theaters are wheelchair accessible. If attending a performance in the Experimental theater, wheelchair accessible bathrooms are accessible by elevator.
PARKING
Parking lots can be found on East Broadway between Clinton and Montgomery St, and on Coumbia St between Delancey and Broome St.
Emma O'Halloran (Composer)
Freely intertwining acoustic and electronic music, Irish composer Emma O'Halloran (Composer) has written for folk musicians, chamber ensembles, turntables, laptop orchestra, symphony orchestra, film, and theatre. For her efforts, she has been praised by I Care If You Listen editor-in-chief Amanda Cook for writing "some of the most unencumbered, authentic, and joyful music that I have heard in recent years," and has won numerous competitions, including National Sawdust's inaugural Hildegard competition and the Next Generation Award from Beth Morrison Projects. O'Halloran's music aims to capture the human experience, exploring complex emotions felt in specific moments in time. This approach has found a wide audience: her work has been featured at the international Classical NEXT conference in Rotterdam, PROTOTYPE in New York, Bang on a Can Summer Music Festival, and MATA Festival. Additionally, her music has been performed by Crash Ensemble, Contemporaneous, Khemia Ensemble, ~Nois Saxophone Quartet, the Refugee Orchestra Project, PRISM Saxophone Quartet, and the RTÉ National Symphony Orchestra, amongst others. O'Halloran holds a Ph.D. in Music Composition from Princeton University and is currently working as a freelance composer.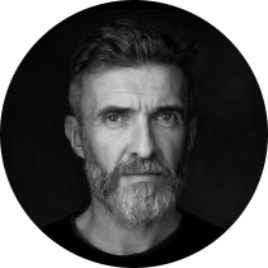 Mark O'Halloran (Librettist)
Mark O'Halloran (Librettist) is from Ennis, Ireland. As an actor he has worked extensively at the Gate Theatre, Dublin and with the Lyric Theatre, Belfast and Druid Theatre Company, Galway, amongst others. His play The Head of Red O'Brien was produced in Stockholm by Teatro Albino in 2003. His other theatre work include Trade (2011 Dublin Theatre Festival) and Beckett's Rooms (Dead Centre as part of Dublin Theatre Festival, 2019). Mr. O'Halloran is also an accomplished screenwriter and has written award-winning screenplays for the films Adam & Paul, Garage and the RTÉ mini-series Prosperity.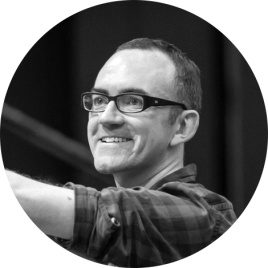 Tom Creed (Director)
Tom Creed (Director) is one of Ireland's leading opera and theatre directors, with a particular focus on new plays and operas by emerging and established writers and composers.
His productions have been seen at all the major Irish theatres and festivals, and internationally at the Opéra National de Paris, Edinburgh, Melbourne and Perth International Festivals, the Barbican Centre in London, and the Brooklyn Academy of Music, the Public Theater, the Irish Arts Center and PS122 in New York.Tom was previously Festival Director of Cork Midsummer Festival, Theatre and Dance Curator of Kilkenny Arts Festival and Associate Director of Rough Magic Theatre Company. He is on the steering committee of Ireland's National Campaign for the Arts and is a board member of Theatre Forum (Ireland) and GAZE, Ireland's LGBT+ Film Festival.
Elaine Kelly (Music Director)
Elaine Kelly is the Resident Conductor of Irish National Opera. Upon her appointment in late 2021, she conducted a national tour with Peter Maxwell Davies's The Lighthouse. She also conducted nine new works by Irish composers in INO's internationally praised 20 Shots of Opera in 2020 as well as the film of Amanda Feery's A Thing I Cannot Name which was streamed as part of the West Cork Literary Festival in July 2021. In March 2022 Elaine was invited to work as assistant conductor on Opéra National de Bordeaux's production of Donizetti's L'elisir d'amore. She was Musical Director of the University of Limerick Orchestra (2019–21), the Dublin Symphony Orchestra (2017–19) and has worked with the National Symphony Orchestra, Dublin Youth Orchestra and Cork Concert Orchestra.