Digital World Premiere
MODULATION
Extended and streaming through June 30
Art is how we process the world around us. It opens up avenues of thought, imagination, wonder, and reckoning. PROTOTYPE presents MODULATION, a creative investigation on the strands that weave together our lives over this past tumultuous and revelatory year. A digital, self-guided exploration of these distanced times created by thirteen of the most provocative and diverse voices in the contemporary music idiom; MODULATION leads you through the themes of ISOLATION, IDENTITY, and FEAR, with the connection of BREATH. An electrifying auditory and visual journey of new creations awaits.
As our society, country and world continue to exist in a form of suspended animation, we persevere through distance in search of humanity. We reflect on the long days behind us and reveal some answers through this creative effort. The voices of artists show us the hope and the irrepressible power of music to provide comfort and instigate contemplation of ourselves, our art, our world.
Commissioned, Developed, and Produced by PROTOTYPE: Opera | Theatre | Now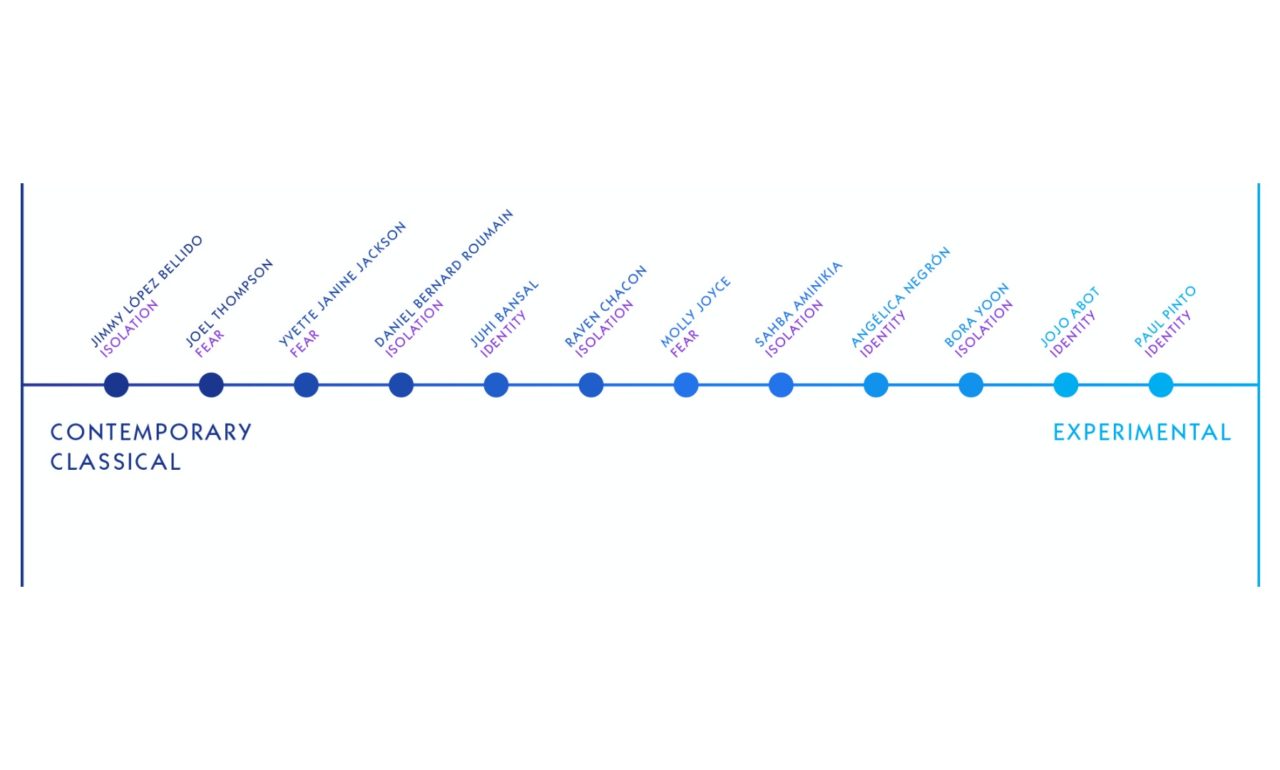 Tickets to MODULATION are $5-$50.
In order to present MODULATION, PROTOTYPE commissioned 13 composers and nearly one hundred collaborators to create this digitally native, user-led adventure – an enormous digital undertaking by both our team and this cadres of artists! The ticket price allows the Festival to create world premiere projects while employing artists to dream, respond, and inspire.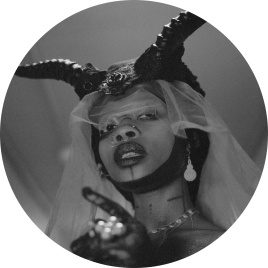 JOJO ABOT
(Composer) is a nomadic interdisciplinary artist exploring evolving themes of spirituality, identity and community with self as the starting point to collective evolution. With an exciting, budding career, Abot has toured with Ms. Lauryn Hill, played stages like Afropunk, Roots Picnic, Radio City Music Hall, The Apollo, Kennedy Center, and more while being the first unsigned artist to perform live for NYC's Times Square New Year's Eve Concert to over a million people.An Alumni of the New Museum's Incurbator Program, New Inc and Former Resident at National Sawdust, Abot continues to develop and present her interdisciplinary practice through power to the God within and other curatorial projects.
Sahba Aminikia
(Composer) is an Iranian American composer currently based in San Francisco, California Aminikia, has received his early training in Piano from revered Iranian pianists such as Nikan Milani, Safa Shahidi, and started composing under his first composition teacher, Mehran Rouhani. He later relocated to Russia, where he studied at the St. Petersburg State Conservatory under Boris Ivanovich Tishchenko, a student of Dimitry Shostakovich. He received his Bachelor of Music and his Master of Music in composition with honors from San Francisco Conservatory of Music under David Garner and David Conte, where he was the proud recipient of the Phyllis Wattis Foundation scholarship. Aminikia's compositions have been commissioned by theatre troops, contemporary classical ensembles, filmmakers, Persian traditional music groups as well as jazz bands including grammy-winning Kronos Quartet, Shahram Nazeri, San Francisco Girls Chorus, Brooklyn Youth Chorus, International Contemporary Ensemble, Music of Remembrance, Mahsa and Marjan Vahdat, David Coulter, Symphony Parnassus, Mobius Trio, One Found Sound, Ensemble Connect, Delphi Trio, ZOFO Duet and Living Earth Show. He is the Founder and the Artistic Director of Flying Carpet Festival, a mobile cultural festival that serves vulnerable children in war zones. He also serves as the Musical Director for Sirkhane, a non-profit organization based in Mardin, near the Turkish-Syrian border, which has served around 400,000 children through circus arts and music throughout the Syrian war.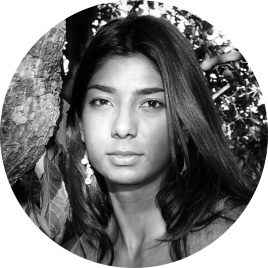 Juhi Bansal
(Composer) Described as "radiant and transcendent" by New Classic LA, the music of Juhi Bansal takes inspiration from her multicultural background growing up in India and Hong Kong. Her work features themes celebrating musical and cultural diversity, nature and the environment, and strong female role models. Current projects include Edge of a Dream, an opera about Ada Lovelace, daughter of infamous poet Lord Byron and a 19th Century pioneer in computing, and We Look to the Stars, a full-length cantata for soloists and chorus commissioned by LA Opera, celebrating the diversity of the human experience through stories from different cultures about the night sky. Recent seasons have included commissions from the Los Angeles Philharmonic Association, Beth Morrison Projects, New York Virtuoso Singers, Heidi Duckler Dance Theatre and more.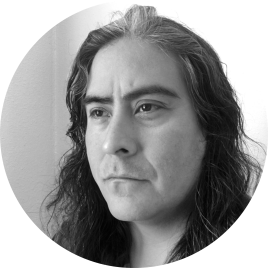 Raven Chacon
(Composer) is a composer, performer and installation artist from Fort Defiance, Navajo Nation. As a solo artist, collaborator, or with Postcommodity, Chacon has exhibited or performed at Whitney Biennial, documenta 14, REDCAT, Musée d'art Contemporain de Montréal, San Francisco Electronic Music Festival, Chaco Canyon, Ende Tymes Festival, 18th Biennale of Sydney, and The Kennedy Center. Among his most recent projects is the opera Sweet Land, co-composed with Du Yun and produced by Yuval Sharon's The Industry. Every year, Chacon teaches 20 students to write string quartets for the Native American Composer Apprenticeship Project (NACAP). He is the recipient of the United States Artists fellowship in Music, The Creative Capital award in Visual Arts, The Native Arts and Cultures Foundation artist fellowship, and the American Academy's Berlin Prize for Music Composition. He lives in Albuquerque, New Mexico.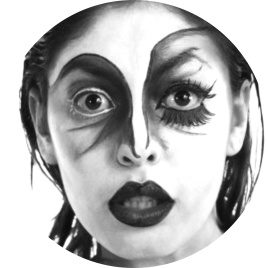 Carmina Escobar
(Composer) is an extreme and experimental vocalist, improviser, sound and intermedia artist from Mexico City. Her practice focuses on sound, the voice, the body, and their interrelations with physical, social, present and memory spaces. In her work, the Voice is the phenomenon and concept that unites analogous/digital materials to generate an experience that sets in motion the audience perception. She has presented her work at diverse spaces such as: PST: LA / LA 2018, Cuban Art Factory (HAV), Borealis Festival (NOR) CTM Festival (Bln), World Dada Fair 2016, Current LA Water 2016, RedCat, Machine Project, MexiCali Biennial, MACO Oaxaca, The Wende Museum, I-Park Environmental Art Biennial, New Music Festival 2016 (CZ), MATA 2018. Artist in residence in Montalvo (SF), STEIM (AMS), Binaural (PT), OMI (NY), Academy of Music ElectroacousticMusicStudio (PL), Guapamacataro (MX), FONOTECA NACIONAL (MX), and The MacDowell Residency. Carmina has received the Endowment of the Arts in Mexico on three occasions, the USArtist International Award with the project Estamos Ensemble, the Master Scholarship of NALAC foundation for latin artists, and the 2020 FCA Grants. She is co-founder of the experimental and contemporary music ensemble from Mexico LIMINAR, and the radical, experimental pedagogical voice hub HOWL SPACE.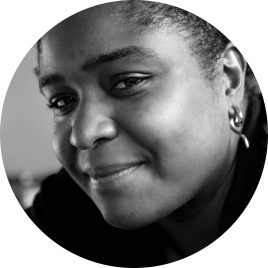 Yvette Janine Jackson
(Composer) is a composer and sound installation artist focused on bringing attention to historical events and social issues. Her works have been featured at the Fridman Gallery; Fylkingen; Vienna's MuseumsQuartier Tonspur Passage; International Festival of Computer Art in Maribor; the Cube at Virginia Tech; Tonband Fixed Media Festival at Audiorama; Spreckels Organ in Balboa Park; the San Diego Art Institute; San Francisco International Arts Festival; Stockholm's Kulturnatten; the Borealis Festival; and in residency at Elektronmusikstudion. Recent commissions include Lot's Wife, for ensemble and electronics, by Banff Centre for Arts and Creativity; Remembering 1619 for violin and tape; Atlantic Crossing read by the Naples Philharmonic with support from the American Composers Orchestra; and Cannot Be (Unrung) for carillon and electronics co-commissioned by the University of Chicago and University of Michigan for Tiffany Ng. Yvette is an assistant professor in Creative Practice and Critical Inquiry in the Department of Music and teaches for the Theater, Dance, Media program at Harvard University.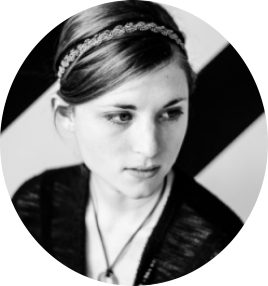 Molly Joyce
(Composer) music has been described as "serene power" (New York Times), written to "superb effect" (The Wire), and "impassioned" (The Washington Post). Her work is primarily concerned with disability as a creative source. She has an impaired left hand from a previous car accident, and the primary vehicle in her pursuit is her electric vintage toy organ, an instrument she bought on eBay which suits her body and engages her disability on a compositional and performative level.

Molly's creative projects have been presented at TEDxMidAtlantic, Bang on a Can Marathon, Danspace Project, Gaudeamus Muziekweek, National Gallery of Art, Classical:NEXT, VisionIntoArt's FERUS Festival, and featured in outlets such as Pitchfork, Red Bull Radio, WNYC's New Sounds, and I Care If You Listen. Additionally, she has written for publications 21CM, Disability Arts Online, and collaborated across disciplines including with visual artists Lex Brown and Julianne Swartz, choreographers Melissa Barak and Jerron Herman, director Austin Regan, and writers Marco Grosse and Christopher Oscar Peña.
Molly is a graduate of The Juilliard School, Royal Conservatory in The Hague, Yale School of Music, alumnus of the National YoungArts Foundation, and currently serves on the composition faculty at New York University Steinhardt.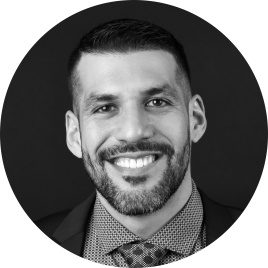 Jimmy López Bellido
(Composer) An "undeniably exciting composer" (Opera News), with "a brilliant command of orchestral timbres and textures" (Dallas Morning News) and "a virtuoso mastery of the modern orchestra" (The New Yorker), López has created works performed by leading orchestras around the world and in prestigious venues such as Carnegie Hall, Sydney Opera House, Gewandhaus Lepzig, Kennedy Center, Vienna's Musikverein, Konzerthaus Berlin, Nordic Music Days, the 2010 Youth Olympic Games in Singapore, and the Aspen, Tanglewood, and Grant Park music festivals. Fiesta!, one of his most famous works, has received over 90 performances worldwide making it one of the most performed contemporary orchestral works. Bel Canto, a full-length opera commissioned by Lyric Opera of Chicago as part of the Renée Fleming initiative and based on Ann Patchett's bestselling novel, premiered on December 2015 to wide critical acclaim and was broadcast U.S. nationwide on PBS' Great Performances. Dreamers, an oratorio which he wrote in collaboration with Pulitzer Prize-winning Playwright Nilo Cruz, was recently premiered by Ana María Martínez, Esa-Pekka Salonen, and the Philharmonia Orchestra of London. Symphonic Canvas, a new album with Miguel Harth-Bedoya and the Fort Worth Symphony Orchestra was released in August of 2019 on MSR Classics. Mr. López completed his three-year tenure as Composer-in-Residence at the Houston Symphony in the spring of 2020. A native of Lima, he studied at the city's National Conservatory of Music prior to graduating from the Sibelius Academy in Helsinki with a Master of Music degree. López completed his Ph.D. in Music at the University of California-Berkeley. He is published by Filarmonika Music Publishing.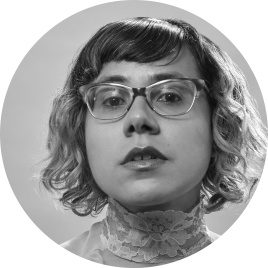 Angélica Negrón
(Composer) is a Puerto Rican-born composer and multi-instrumentalist who writes music for accordions, robotic instruments, toys, and electronics as well as for chamber ensembles, orchestras, and choir. Her music has been described as "wistfully idiosyncratic and contemplative" (WQXR/Q2) while The New York Times noted her "capacity to surprise" and her "quirky approach to scoring". Negrón has been commissioned by the Bang on a Can All-Stars, Kronos Quartet, loadbang, MATA Festival, Brooklyn Youth Chorus, Sō Percussion, the American Composers Orchestra, and the New York Botanical Garden, among others. Upcoming premieres include works for the LA Philharmonic, Dallas Symphony Orchestra and National Symphony Orchestra, San Francisco Girls Chorus, and NY Philharmonic Project 19 initiative. Negrón continues to perform and compose for film.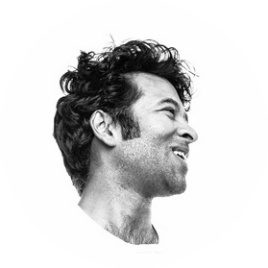 Paul Pinto
(Composer) creates, performs and produces experimental music and theatrical works, primarily focused innovative and engaging new form of opera-theater that fuse the musicality of American speech, poetry, classical music, extended vocal techniques and electronic sound art. He is a founding member of the acclaimed collectives Varispeed and thingNY, and his music has been performed across the U.S. and internationally with and by ensembles, performers and presenters around the world, including Joan La Barbara, Pauline Oliveros, the BBC Scottish Symphony Orchestra, Ne(x)tworks, the Cuarteto Latinoamericano, loadbang, wildUP!, The Industry in LA, The Royal Scottish Academy Chamber Chorus, the Carnegie Mellon Concert Chorus, New Thread Saxophone Quartet, Iktus Percussion, BRIC Arts, The Whitney Biennial, The Kitchen, Roulette, Experiments in Opera, the Panoply Performance Laboratory and Performa.
Daniel Bernard Roumain
(Composer) acclaimed work as a composer, performer, educator, and activist spans more than two decades, and he has been commissioned by venerable artists and institutions worldwide. "About as omnivorous as a contemporary artist gets" (NYT), DBR is perhaps the only composer whose collaborations span Philip Glass, Bill T. Jones, Savion Glover and Lady Gaga.
Known for his signature violin sounds infused with myriad electronic, urban, and African-American music influences, DBR takes his genre-bending music beyond the proscenium. He is a composer of chamber, orchestral, and operatic works; has won an Emmy for Outstanding Musical Composition for his collaborations with ESPN; featured as keynote performer at technology conferences; and created large scale, site-specific musical events for public spaces. DBR earned his doctorate in Music Composition from the University of Michigan and is currently Institute Professor and Professor of Practice at Arizona State University.An avid arts industry leader, DBR serves on the board of directors of the League of American Orchestras, Association of Performing Arts Presenters and Creative Capital, the advisory committee of the Sphinx Organization, and was co-chair of 2015 and 2016 APAP Conferences.
DBR has most recently created the musical score for The Just and The Blind, a collaboration with spoken word artist and writer Marc Bamuthi Joseph, commissioned by Carnegie Hall; and a new work for Washington State University's Symphonic Band, Falling Black Into The Sky, based on the work of the artist James Turrell and his "light work" at Roden Crater. DBR is currently creating Cipher, a new pocket opera for the Philadelphia Boys Choir, with a libretto by Joseph, based on the incarceration of young, Black boys.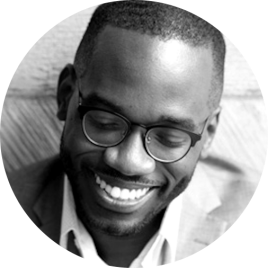 Joel Thompson
(Composer) is an Atlanta composer, pianist, conductor, and educator. His latest work, Seven Last Words of the Unarmed for TTBB chorus,strings, and piano, was premiered November 2015 by the University of Michigan Men's Glee Club under the direction of Dr. Eugene Rogers. Currently teaching at Holy Innocents' Episcopal School in Atlanta, Thompson also served as Director of Choral Studies and Assistant Professor of Music at Andrew College from 2013-2015. Thompson is a proud Emory alum, graduating with a B.A. in Music in 2010, and an M.M. in Choral Conducting in 2013. His teachers include Eric Nelson, William Ransom, Laura Gordy, Richard Prior, John Anthony Lennon, Kevin Puts, Robert Aldridge, and Scott Stewart.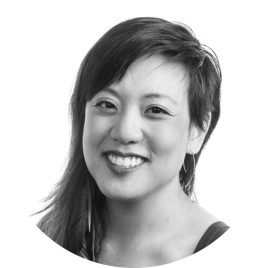 Bora Yoon
(Composer) Korean-American composer, vocalist, and multi-instrumentalist Bora Yoon is an interdisciplinary artist who conjures audiovisual soundscapes using digital devices, voice and found objects and instruments from a variety of cultures and historical centuries – to formulate an audiovisual storytelling through music, movement and sound.
Featured on the front-page of the Wall Street Journal and in the National Endowment for the Arts podcast for her musical innovations, Yoon's music has been presented at Lincoln Center, Carnegie Hall, Singapore Arts Festival, the Nam Jun Paik Art Center (South Korea), the TED stage, Brooklyn Academy of Music, Banff Centre for Art and Creativity, MADE Festival (Sweden), Festival of World Cultures (Poland), Walker Art Center, Park Avenue Armory, Smithsonian American Art Museum, and universities and performing arts centers worldwide.